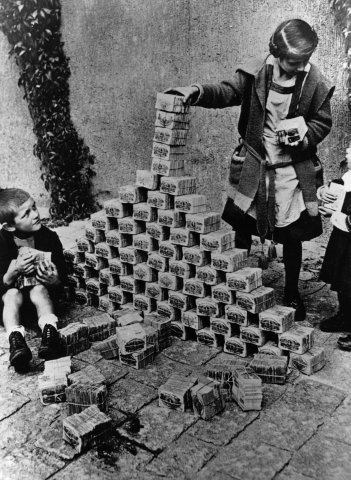 In 1923, the German government was unable to pay the reparations required for the attrocities of World War I (required under the terms of the Treaty of Versailles). The French and Belgian governments responded to the German Government by sending in troops to the Ruhr, the main centre of Germany's coal, iron and steel production.
The Resistance Movement
The German people were outraged and many industrialists who had investments in the Ruhr, organized a passive resistance campaign. The French responded by bringing in their own workers to operate the mines and began arresting leaders of the resistance movement. The objective of the industrialists was to be released of other governments who were collapsing the German government, in result inflating German currency and making it near-useless.